Thursday, July 22, 2010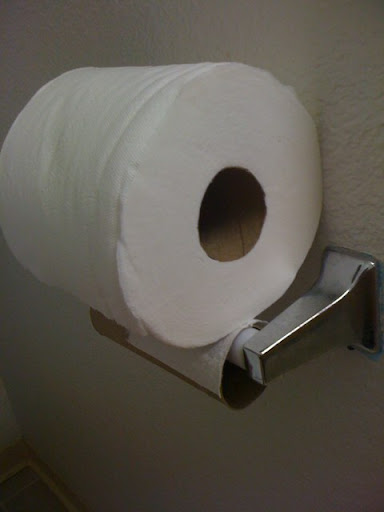 one to post bathroom humor-
but whenI discovered this-
I had to share with all of you!
Saturday, July 10, 2010
well its been awhile since I have finished anything knitting related,
but due to a recent post over at
The Yarniad
I have decided it is time to become a monogamous knitter....
what exactly does that mean you ask?
Well I am only allowed to start a new project after I have finished the other started ones.
I have "knit ADD" on a semi regular basis, and I regularly start a new project,at this point I probably have 9 WIPS, and over 30 intended projects that
I have already purchased the yarn for.. making this knitting thing a fairly expensive
and not a very productive hobby...However with my new found determination, I went into the recent HPKCHC challenge onMonday night 7/5 9pm determined to complete something outside the expected hat.
The challenge terms were: in 24 hours craft something as a birthday gift for someone.
So I decided to make a birthday gift for the soon to be arriving princess to my friend R.
This was a fairly quick knit, and I am really happy with the result.
New rule, only allowed to knit with yarn I already have-

I am on a yarn diet until I have 4 finished projects.

Pattern:
in threes: a baby cardigan
by Kelly Herdrich
Yarn:
Red Heart Ltd. Shimmer
Needles: Size 6 circulars
Started: July 5 2010
: July 6 2010
(Hilary I followed your format-hope thats ok)
these little lady bug buttons are the cutest, the red contrasts so pretty against the green.
...and just one more to really give this adorable
bright green sparkly sweater justice.
fit for a Princess... right??